READ AN INTERVIEW WE DID WITH THE TORONTO SUN ON ALLERGY & ASTHMA RELIEF
SPRING CLEANING?  CONSIDER THIS CHECKLIST FROM THE TORONTO SUN
(FYI - annual cleaning isn't required and is at the discretion of the homeowner.)
DAVE'S DUCT CLEANING provides unparalleled duct cleaning solutions for your home at a reasonable price. Our wide expertise, expertly-trained and NADCA (VMT, ASCS/VSMR and CVI) certified cleaning specialists only use the latest in advanced tools and equipment to clean your home, condominium, apartment, townhome, office or commercial building.
Per NADCA standards - the entire HVAC system should be cleaned.  Failure to clean all components of the system can result in re-contamination of the entire system, thus minimizing the benefits of cleaning. 
Dave's Duct Cleaning will always ensure ALL ASPECTS OF YOUR HVAC system are cleaned by ASCS Certified Technicians.
We are INSURED, BONDED & CERTIFIED members of the NATIONAL AIR DUCT CLEANER'S ASSOCIATION (NADCA), BILD, RENOMARK, CANADIAN HOME BUILDER'S ASSOCIATION, ONTARIO HOME BUILDER'S ASSOCIATION, DURHAM HOME BUILDER'S ASSOCIATION and the INDOOR AIR QUALITY ASSOCIATION (IAQA); we are also a BAEUMLER APPROVED DUCT CLEANING CONTRACTOR, the OFFICIAL RENOVANTAGE DUCT CLEANING CONTRACTOR, are members of WSIB, the BBB and are an OFFICIAL AIR MILES® SPONSOR.   These memberships represent our diligence in providing each homeowner and business owner with the assurance that when we provide our service we do so with the highest level of professionalism and workmanship.
DID YOU KNOW?
- we want you to be happy with our service, if there is anything that you are not happy with before, during or after our service; let us know - we'll be happy to correct it; we want you to know that we value your business and will always ensure we perform this service properly and thoroughly for you and your home.
- we encourage you to shadow us as we work; we have nothing to hide; we want you to know everything about the work we are doing in your home so if you've got questions...ask away!
- all our air duct cleaning technicians have passed numerous background checks for your security, comfort and peace of mind! we are all BackCheck verified!
- for a company to be considered NADCA certified, they are only required to have 1 ASCS (Air Systems Cleaning Specialist); We have EIGHT (8) ASCS Technicians and NINE (9) VMTs (Ventilation Maintenance Technicians) to serve you and your home!
- we also have (6) SIX CVI (Certified Ventilation Inspectors) on staff that can provide complete HVAC inspection reports for your residential, commercial or industrial HVAC system(s).
- NADCA publishes the names of individuals that hold the ASCS designation, make sure your home is being cleaned by a certified and qualified individual; to find out if your technician is certified, please visit: www.nadca.com
- ASCS is the HIGHEST level of certification you can possess; VMT is the bare MINIMUM level of certification your cleaning technician should possess
- We only send ASCS cleaning technicians to perform our service in your home!
- we DO NOT sub-contract our work and DO NOT telemarket
- we maintain 3 vehicles, 1 inspection vehicle and have 9 employees on payroll with full health benefits
- we are members of WSIB and have $5M in comprehensive business liability insurance
- we provide PROOF OF WORK by taking before/after pictures; we know an HVAC system is clean only if we can see it!
- your service should take between 2-3 hours with a 2 person crew (based on a 2000-3000 sq ft home); we will ALWAYS send you 2 NADCA certified technicians!
- we are only able to accommodate 3 jobs maximum per vehicle per day
- if a job takes longer than anticipated to complete, we will always stay as long as it takes to complete the job properly and will always advise our customers accordingly
- your service can be performed with either truck mounted, van mounted or portable HEPA filtered vacuums; all these machines conform to NADCA standards and will yield the same results: CHECK OUT THIS VIDEO for our equipment preference: http://bit.ly/1h78y0X
- the length of time it takes to clean an HVAC system is NOT dependent on type of equipment used; provided equipment conforms to NADCA standards
- time it takes to clean an HVAC system is dependent on: 1) ACCESS 2) SIZE OF HVAC  SYSTEM 3) TYPE OF HVAC SYSTEM 4) OTHER SERVICES PERFORMED - each HVAC system is different and should be treated as such!
- NADCA certified professionals have the ability to properly assess, maintain and restore all types of HVAC systems
- your vents should always be sealed during the cleaning process
- when done properly, your HVAC system need not be cleaned for at least 5-7 years (under normal living conditions).
For references (as early as today) or questions about your HVAC system or just to say 'hello' - please call! (416) 668-4607 - WE LOOK FORWARD TO SERVING YOU AND YOUR HOME!
> Read what other homeowners have to say about us here!

> Need more info?  Visit our CONSUMER EDUCATION section!  We believe you should know EVERYTHING about the service you're  getting!
> Concerned about your INDOOR AIR QUALITY?  Ask us about how we can improve the indoor air quality of your home or office!
Contact us today for a free no obligation quote or to learn more about our air duct cleaning service, please click PRICING and feel the difference that clean fresh air makes!
Call (416) 668-4607 or complete our online form and we will get back to you promptly!
WE LOOK FORWARD TO SERVING YOU AND YOUR HOME!  We PROMISE we won't let you down!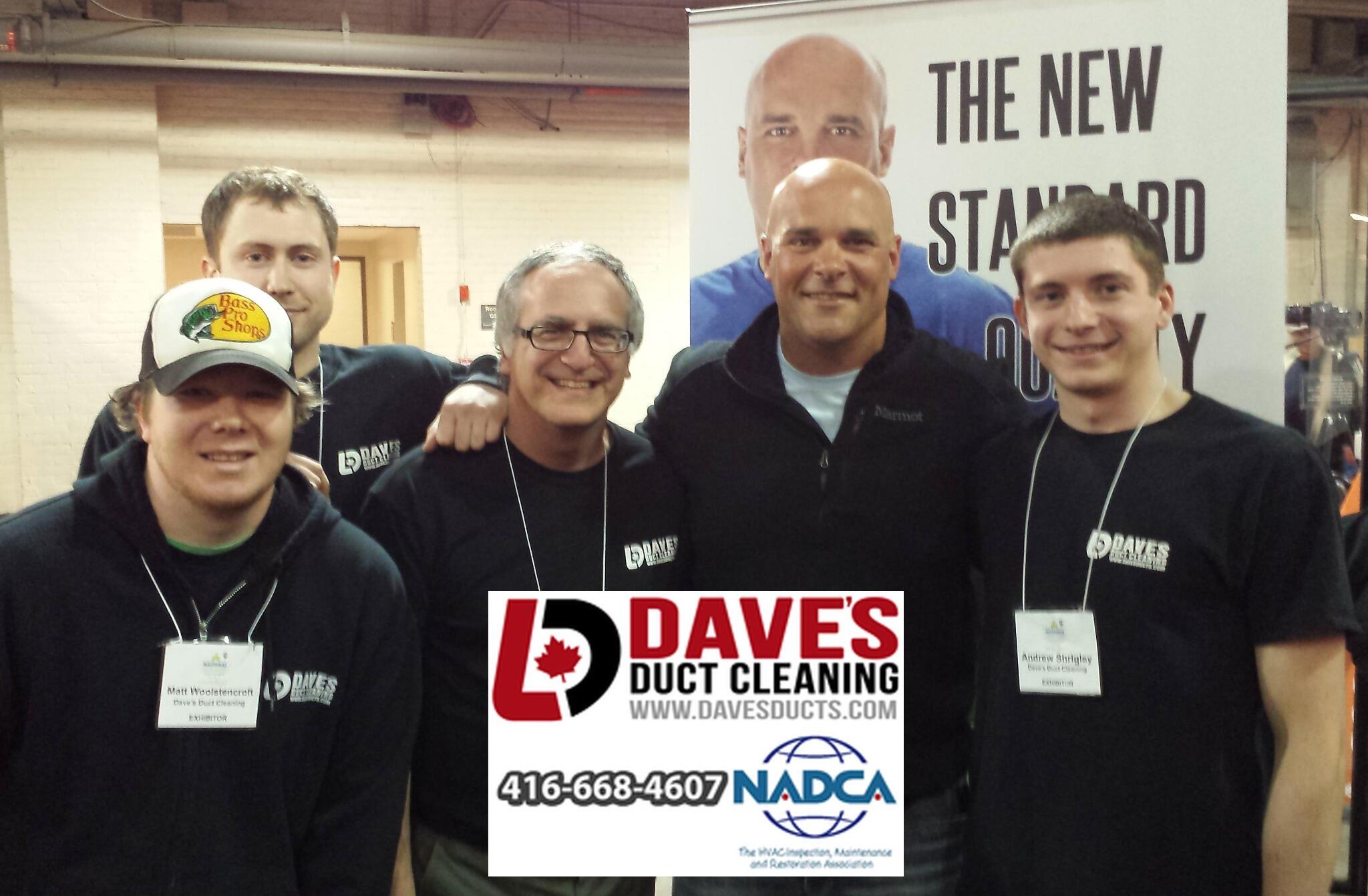 Our goal is to provide the best duct cleaning experience available for homes in Toronto, Mississauga, Milton, Pickering, Ajax, Scarborough, North York, Whitby, Oakville, Burlington, Dundas, Hamilton, Stoney Creek, Brampton, Vaughan, Richmond Hill, Markham, Uxbridge, Scugog, Whitchurch Stouffville, Brock Region, Georgina, East Gwillimbury, Newmarket, Aurora, King, Maple, Caledon, Barrie, Halton Hills, Famborough, Ancaster, Glanbrook and all over Southern Ontario. Read our reviews on Homestars.com.